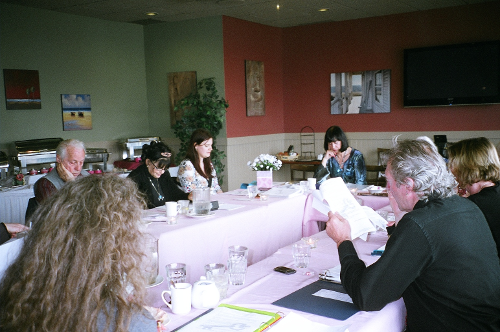 If you already serve as a healer, therapist, teacher, or coach you will understand how body, mind, the heart, the soul, and spirit are actually interconnected. With knowledge about their unique strengths, differences, and functions, you will significantly enhance your professional services and place yourself into the highest league personally and professionally.
A Diploma from the International Metaphysical Academy also adds to your repertoire of unique skill sets, increasing your chances of landing a new or higher position in your related field.
Is it your 'Calling'?
Do you have a deeply felt desire to make a profound difference in the World?

Do you sense that assisting others in their journey back to their source is of utmost necessity, especially in this time of political and spiritual global unrest and change?

Do you see yourself teaching and assisting not only individuals and groups now but also generations to come?

Are you willing to pursue education and elevate your leadership?

Would you like to be a part of a growing body of truly Global Spiritual Partners?

Do you want to become an expert in cutting-edge Universal Knowledge?

Would you like to become a metaphysical instructor?

Are you committed to your own spiritual advancement and maturation?

Do you want to put your love into action?

Do you have an open mind?
If your answer is 'Yes' to all or any of these questions here is your next step:
Start with completing the first module 100
Why?
Establish your own Metaphysical Teaching, Wellness and/or Healing Center (This can be done from your home)

Work individually with an accredited Metaphysical Mentor/Coach

Become a part of a metaphysically oriented organization as an independent contributor or employee. The numbers of metaphysical organizations are growing daily

Leave your additional mark by publishing your own book and/or articles. Interest in metaphysical literature is on the rise

Get involved with the media! Establish your own metaphysical radio or television show. It can be done. The subject matter has dramatically increasing audiences

Lecture at conventions, nationally and internationally

Counsel, consult, and/or coach individuals metaphysically

Become a Certified Metaphysical Instructor and an integral part of the Academy's faculty with an Instructor Diploma

Use any gifts you may have as a metaphysical practitioner or spiritual healer

Create Metaphysical art

Facilitate practical and effective meditation approaches, etc.

Serve as an Ordained Metaphysical Minister and create your own places of service